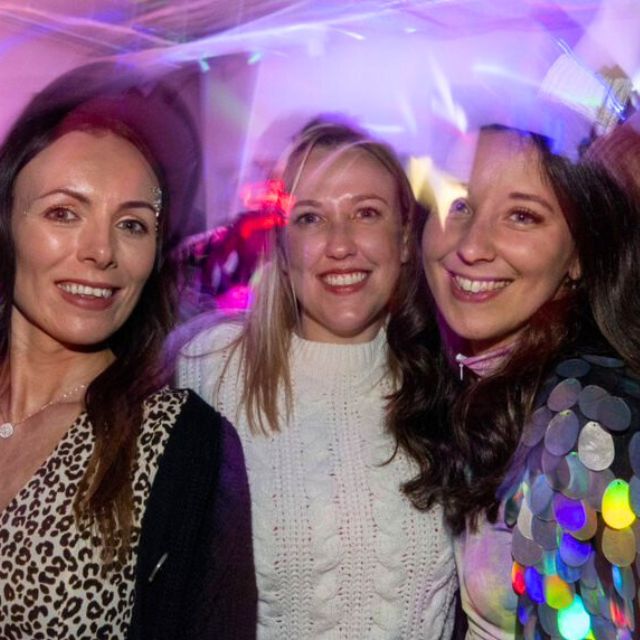 Elevated Experiences, rooted in human connection
We craft digital and live experiences that connect organizations with the people who matter the most. By creating the perfect conditions for true human connection, we unite emotion and action to inspire change.
BCD Meetings & Events are global leaders that have been designing and executing stand-out experiences for over 35 years. Our global network and buying power, combined with our teams' relentless passion, unmatched knowledge and wild imagination all contribute to what we do best — creating experiences that are memorable. Tangible. Surprising. Stress-free. Beautiful. And perfectly suited for your organization's needs and strategic intent.
Let us unleash the power of the human experience for you.
Rooted in human connection.
Our Values
Feed the future
We're passionate about shaping the next generation of meetings and events.
Solve it together
Collaboration is at the heart of what we do. We challenge and improve together.
Act with purpose
We are purposeful in what we promise and how we innovate so we can deliver quickly.
Do what's right
We operate openly and foster transparency so that we are always trustworthy.
Give your best
Our passion and creativity power us. We believe the only way to do great work is to love what you do.
Our Focus on Sustainability
At BCD, we take the role that collaboration has to play in sustainability to heart. We work alongside BCD Travel and Advito to drive our shared commitment to building a better future and to encourage our partners and clients to do the same.
Sustainability is a core, foundational focus for us — one that we must work toward together.
Learn more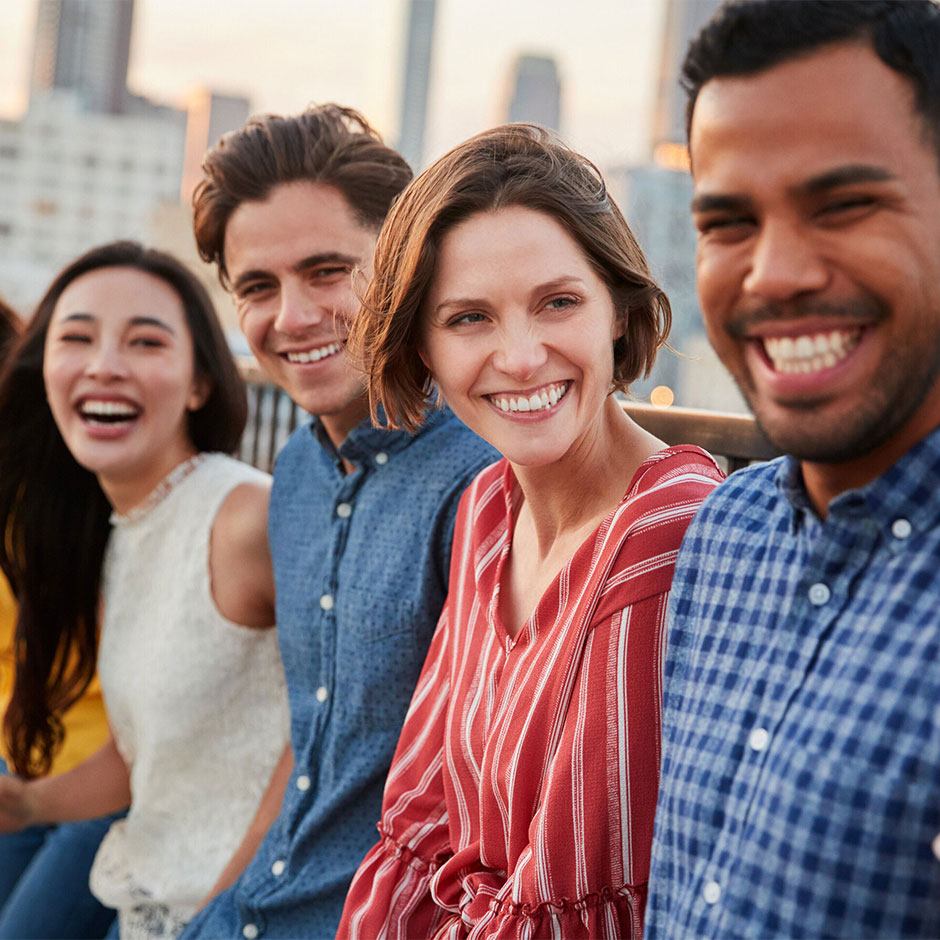 Diversity, Equity & Inclusion - Our Commitment
As a global meetings and events company, we exist to bring people together. When people come together, they create opportunities for shared experience, dialogue and growth.
BCD's commitment to diversity, equity and inclusion is longstanding and embedded into the organization's DNA.
Learn more
Better by BCD M&E
As humans, we're wired to connect. It's science. But connecting means so much more with BCD M&E.
We don't just bring people together for meetings and events, we make it personal. We make it better.
Learn more
Leadership
Global President

Bruce Morgan, Global President, has responsibility for all facets of our agency, spanning the Americas, EMEA and Asia Pacific. He has 30+ years of industry experience (20 with BCD M&E) including positions in sales and marketing management, global event management, sports marketing, performance improvement and regional/global leadership. He's an active member of many industry boards and is involved with a wide range of initiatives to further the growth of the meeting, event, and incentive industries. As President of a global company, he spends a lot of time in airports. His favorite airport lounge is Heathrow Terminal Four.

Chief Financial Officer

In his role as CFO, Geert Jan has global responsibility for all our financial processes, spanning the Americas, EMEA, Latin American, Asia Pacific and the UK. He has more than 40 years of experience in a wide variety of financial roles including audit, treasury, controlling, M&A and CFO roles. After careers with PwC and Dutch Telecom leader KPN, Geert Jan joined BCD Travel 15 years ago. Within BCD Travel, Geert Jan has been (Statutory) CFO for the Netherlands and the Nordics, CFO EMEA and SVP Global Controlling, M&A and Tax joining BCD Meetings & Events in March 2014. Geert Jan is an avid music fan with a broad variety of taste being it rocking to Queen, Springsteen, Barbra Streisand or Lady Gaga! And not strange in this industry, he has a great passion for travel-from his favorite city, New York, to the Far East.

SVP, Global Marketing & Brand Engagement

Brittany has responsibility for our global, integrated marketing and brand strategy across regions. Over the course of 16 years in marketing communications, she has developed a love of balancing the art of storytelling and practicality of marketing strategy to make audiences feel inspired and connected. On a daily basis, you can find her cultivating our brand story, holding creative brainstorm sessions with her team and, eventually, curled up on the couch with a great book and her 16-year-old shih tzu.

SVP, Global Technology & Products

Ted leads a global team that oversees all of our technology solutions. He has over 15 years of experience in the areas of technical strategy, application development and integration, business intelligence, reporting as well as business process reengineering. Still, at the end of the day, he enjoys unplugging and spending time with his family via Skype and Facebook.

SVP, Global Supplier Relations & Partner Network

Christine is a seasoned executive with an entrepreneurial spirit, a firm believer in creating exceptional experiences and genuine human connections that uncover opportunity-driving, value-based growth for our customers. In her current role, she has oversight for our global supplier partner program – advancing forward our preferred relationships resulting in collective growth, excellence in program delivery for our clients and mitigating risk. When she's not creating valuable partnerships, or chasing one of her three boys, you'll find her skiing down a mountain in Colorado.

VP, Global People & Culture

Audrey is a broad-based executive with nearly 25 years of leadership experience at BCD Meetings & Events and BCD Travel. She's developed and led teams across multiple functions including finance, global pricing, sales support and human resources. Audrey's passion for our employees led her to her current role overseeing People & Culture globally—focusing on talent acquisition and retention; global learning and development; and employee relations. She comes from a close-knit family and enjoys traveling with her parents, siblings and especially her husband and twins. During family gatherings she's rumored to be an "enthusiastic" participant in competitive family games of pickleball, volleyball and dominoes.

Charlene Rabideau, CMM, HMCC

Managing Director, North America

With close to 30 years of experience, Charlene has been involved in just about every aspect of the meetings and events industry. She is responsible for setting the company's strategic direction and ensuring successful sales and operations functions for North America. Charlene speaks regularly at industry events for Meeting Planners International (MPI), Global Business Travel Association (GBTA) and SITE (Society of International Travel Executives). She is an MPI-accredited trainer and previously an Strategic Meetings Management Program (SMMP) instructor. Charlene was an honoree in the Collaborate magazine's 2012 inaugural 40 Under 40 and enjoys spending time with her family skiing, golfing, running and biking. When she is not watching her 2 boys play sports, you can find her on the soccer field herself.

Managing Director, Latin America

Ana Paula is Vice President of Latin America, leading 18 countries and more than 350 meeting and event designers. With over two decades of industry experience, she has both the global know-how and local expertise to drive successful strategy for our clients and company. Ana Paula is an industry advocate for the region, where she actively holds leadership roles such as Chairwoman ICCA (International Congress & Convention Association Mexico) and memberships within various organizations. Based in Mexico City, she enjoys quality time with her two young children and date nights with her husband.

Ana Paula es Vicepresidenta de Latinoamérica, lidera 18 países y más de 200 especialistas en eventos. Con más de dos décadas de experiencia en la industria, cuenta con una amplia experiencia tanto global, como local para lograr estrategias de éxito con nuestros clientes y empresa. Ana Paula representa a la industria en la región en la que ella lleva un liderazgo activo en roles como presidenta de ICCA (International Congress & Convention Association Mexico) y forma parte de varias organizaciones. Basada en la ciudad de México, disfruta tiempo de calidad con sus dos hijos pequeños y su esposo.

Managing Director, Asia Pacific

Sanjay is charged with developing strategy focusing on growing Asia Pacific, developing local teams and continuing to offer expanded services to our customers. Residing in Singapore, he brings extensive meetings & events experience to our business. Sanjay's passion for building a customer-centric approach with a focus on quality service and bottom-line contributions as well as cultivating our culture within the region aligns perfectly with our global strategy. He can be found breaking the sound barrier in his Land Rover on the weekends, conveying his children to ballet, drumming and swimming classes. He is passionate about the All Blacks, loves discovering great food spots with his wife and is an avid vinyl art toy collector.

Managing Director, UK

Having been with BCD for 28 years, Helen possesses a deep understanding of our industry across multi-functional areas including a detailed understanding and experience within Venue Search operational leadership, People Management and Development, as well as operational leadership within the Live Events arena. As managing director of the UK, she is responsible for the strategic growth of our business, people and brand in the region. Her passion for provide best-in-class service to our customers, developing our team and cultivating our culture is the perfect representation of our brand values. Based in the UK, Helen spends her personal time with her family, where can be found walking in the Peak District with her Cockapoo!

Managing Director, EMEA

Mikael brings some 20+ years of experience from the meetings & events arena where he has previously held various senior managerial positions in both local event agencies across Europe as well as at a global Travel Management Company. In his role with us, Mikael is responsible for setting the company's strategic direction and ensuring a successful sales and operations function across the EMEA region. When not working – Mikael enjoys spending time with his wife and their two kids. Mikael is also a passionate "foodie" which means that weekends are spent either in the kitchen cooking or at a carefully selected restaurant!